You just said yes and now you can't stop looking at your ring! Saying "yes" to marrying someone is a big step in life and amongst the excitement you may start to feel overwhelmed about the big day! In the light of the sparkling diamond, you may find yourself panicking! Where, when, who, how, this, that and everything in between! We understand and find it funny when we read blogs that suggesting you "go get a manicure" or "tell everyone" – which is a given if you ask us! So, what DO you do first? And what comes next? We suggest not getting too focused on the details and begin with the bigger items first.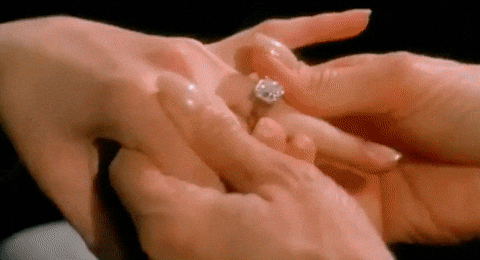 First thing let's make sure your ring fits and if it doesn't – go get the ring resized. Most jewelers including the one you made the purchase from will be more than willing to help! Next, make sure the ring is insured! This is a fairly easy process. According to Laura Gilbert of The Knot, "You can choose to purchase it as an extension (also called a "rider") for your renters or homeowners' policy." Gilbert also lists several questions to be sure and ask! If renters or homeowners is something you don't have, there are jewelry insurance companies who will also ensure your beautiful ring. Jewelry insurance is fairly inexpensive, for pricing and how to choose the best policy check out the Engagement Ring Insurance 101 blog.
Next find time to sit down together to discuss your guest list and budget. This is where we find most couples run in to a little bit of a challenge. Guest count and budget need to complement each other! Take your number of guests and ask yourself how much you would pay to take them all out to dinner and drinks! Yep, 300 people costs a lot of money, even if you do serve a simple meal! Many couples have to decide whether to raise the budget or lower the guest count. Either way, once you have a good idea of budget and guest count, looking for ceremony and reception space will be much easier!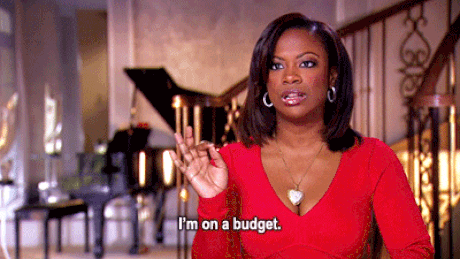 Finally, take a look at that calendar pick a couple of dates or time of year you would like to get married to start looking for a ceremony and reception space. This is another place where things may not align – if the ceremony is in a church, both the church and reception hall have to have the same date available. Remember, Spring and Fall are very popular times of the year for weddings and will book more quickly than others. Also, if there is a particular date you hold near and dear to you heart for sentimental reasons and it's during a popular season, you may want to reach out to the church and the reception venues sooner rather than later.
Here are the additional items you need and want but you can take some time for the following items rather than pushing them to the forefront.
Engagement Photos:
Photography can be very personal. Take some time to look at different photographers, meet with them. This person will be with you a lot the day of the wedding. Are you comfortable with them? Do you like their style of photography? You may want to take engagement pictures the same time of year as the wedding and some photographers will provide services for both engagement and wedding pictures
Decorations:
This is probably the biggest distraction we've seen get in the way as we help friends/clients/family members plan weddings.  Everyone starts buying decorations immediately and enthusiastically!! If you don't have a budget or even a reception location – you run a huge risk of over buying or finding the things you bought don't match as well as you had hoped. Don't find yourself with a bunch of unused items you have to try to sell before or after the wedding.
We've seen a lot of couples start out with a vision during the tour of the ballroom and by the time we have the final meeting the difference between where they started and ended up is very different! Our ballroom also provides a lot of decoration items with the rental so no need to go out and buy cases of glass cylinders and votive candle holders!!
Other vendors:
So now that we've put the brakes on buying decorations you don't need – don't book the caterer, DJ, or florist, unless you are sure the reception venue allows outside vendors. While the Overland Park Ballroom allows outside vendors, some facilities don't – and pre-booked vendors and a non-outside vendor reception hall can make for a very awkward dilemma.  Avoid stressing because you booked a caterer for a specific date and find that you can't book anywhere you want because you have two restrictions: Catering and date.
Another vendor who you have some time to book is the florist.  You'll want to know the space you'll be putting flowers in – the ceremony and reception space.  Take some time to find out what those gorgeous floral arrangements on Pinterest really cost to have at your wedding!  And decide if you want or need dramatic floral center pieces or will simple work? Depending on your venue selection simple can be beautiful and cost-effective! Maybe the venue needs dramatic floral decor – either way you'll have a better idea what to ask for when you look for a florist.
While you may be feeling overwhelmed with how to pull all the details together, and not sure what to do next, you do know one thing – you're getting married!  Remember to take a deep breath and trust it will come together! So go get that ring resized and insured, figure out your budget and guest count, and book your ceremony and reception location. The other vendors will find their place in your special day in due time. And oh, don't forget the manicure ?, happy planning!